INTERIOR & EXTERIOR PAINTS IN BROOKS
The colour of your wall paint could have a profound effect on the overall mood of your home. It is thereby imperative to choose the colour of paint that best suits your personality and home style. Reach out to Lutes Timer Mart for the right colours and shades of paints in Brooks and surrounding area.
To revamp your home or office space, we carry residential and commercial line of quality paints suitable for multiple surface types. Our expert team will help you pick the perfect color from our nearly endless color options.
We stock a wide assortment of paint lines, from interior to exterior paints, in multiple different sheens. Since the day we opened our doors over 58 years ago, we have been helping our customers find the right paint for their projects. For custom interior and exterior stains, rust paints, craft style paints, and more,
get in touch
with Lutes Timber Mart today.

INTERIOR PAINT SUPPLIES INCLUDE:
EXTERIOR PAINT SUPPLIES INCLUDE: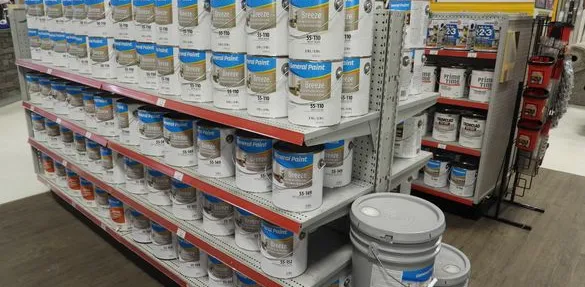 Come visit our supply store to choose from a colorful variety of paints and painting supplies
Whether you're in need of lumber, insulation, drywall, windows, doors, floor coverings, paint, or hardware, our knowledgeable team is here to assist you. We strive to exceed your expectations with our exceptional customer service and competitive pricing. For any inquiries, orders, or assistance, please don't hesitate to contact us using the information below or by filling out the contact form.
20-6 ST E
Brooks, AB T1R 1C3