From decks and fences to custom homes and large commercial projects, reach out to us to effectively meet your construction supply needs.
Our fleet of delivery trucks and drivers will get your product on site on time allowing you to focus on other aspects of the build.
With a strong team of long-time members, we have the knowledge and drive to help you get your projects completed.
LUTES TIMBER MART: CONSTRUCTION SUPPLIES IN BROOKS
Our homes are our place of comfort. However, they need to be regularly maintained and improved to keep up with the changing times. If you notice your home paint to have lost its hue or your family outgrowing the available living space, perhaps it's time to get your home renovated. Come to Lutes Timber Mart for all of your construction needs when you are planning your next home renovation or improvement project.
At Lutes Timber Mart, service is our top priority. We do our best to specifically learn what your project involves and provide you with suitable building product solutions. From lumber to paint to floor coverings and other building supplies, our diverse range of products and services at Lutes Timber Mart has everything you need to make your project a complete success.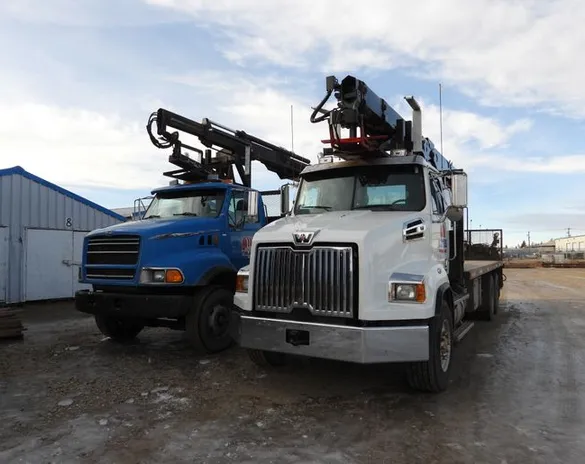 FAMILY BUSINESS HELPING HOMEOWNERS
Lutes Timber Mart is a family-run business that has been serving Brooks and Southern Alberta since 1965. We are a team of expert suppliers who are committed to help you transform your home space into one that completely suits you. Whether you are building your dream family home or renovating your property to better reflect your unique personality, rely on us to provide you with all supplies and any suggestions you may need to get your construction projects done efficiently.
KICKSTART YOUR HOME RENOVATION WITH US
Call us for estimates on quality supplies and services for any construction project.
WE OFFER INSTALLATION ON CARPET, LAMINATE, LINO AND VINYL FLOORING
Explore the wide range of construction services we offer.
NEED HELP FITTING THE 14' BASEBOARD IN YOUR VEHICLE?
We can help you cut them to size for easier hauling and site handling.
STAY INFORMED OF OUR LATEST SALES
We understand that when starting a renovation or home improvement project, cost is a major concern. We therefore offer both regular and seasonal sales so that you can find the supplies and tools you need without having to break the bank. Visit our Facebook page to stay informed of our latest discounts, sales and special offers.
To ensure that your completed building project lasts for years, we offer quality brand supplies including:
Call or visit
Lutes Timer Mart today to find the right solution for all your building project needs.
Whether you're in need of lumber, insulation, drywall, windows, doors, floor coverings, paint, or hardware, our knowledgeable team is here to assist you. We strive to exceed your expectations with our exceptional customer service and competitive pricing. For any inquiries, orders, or assistance, please don't hesitate to contact us using the information below or by filling out the contact form.
20-6 ST E
Brooks, AB T1R 1C3